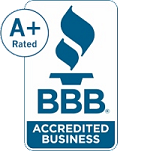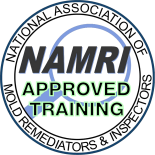 National Certifying Body for Mold Professionals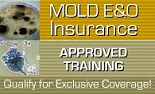 Get Mold Certified Today

My Account

800-679-4381

Enroll
PROFESSIONAL MOLD INSPECTION INSTITUTE
Mold Inspector / Mold Remediator Training and Certification
Ozone and Hydroxyl Remediation Course
Length: 32-Hours (Online) Fees: $299
(Qualifies for 14 CECs for IICRC Renewal)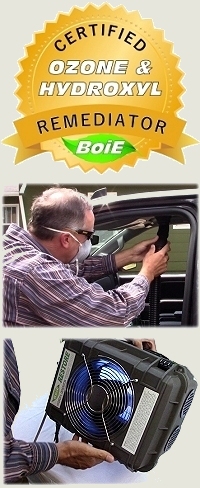 Our 32-hour, comprehensive Certified Ozone and Hydroxyl Remediator (COHR) course contains lessons on how to assess and properly apply ozone and utilize hydroxl generation for odor removal, surface disinfection of mold spores, viruses and bacteria, and other restoration applications.

You will learn how to identify and assess the source of odors, how to recommend corrective measures when necessary, and the protocols for generating and applying ozone and hydroxyls. You will also learn how to prepare a written treatment report for the client.

The course will help you add ozone and hydroxyl tools for the following business types:

Odor Removal and Deodorization Services
Removing odors from cigarette smoke, mold, cooking, people, pets, and other odor sources from within homes and businesses.
Examples: Deodorizing houses and apartments, hotel rooms, real estate rentals, personal or commercial vehicles, real estate listings, gyms and locker rooms, etc.
Best Suited For: Cleaning companies, auto detailers, home inspectors, mold profesionals or other trained individuals.
Professional Cleaning / Sanitization Services
Along with odors, focusing on killing pests, mold spores, bacteria, viruses, and other pathogens that can cause health problems for the occupants of a home or facility. Hospitals use ozone to decontaminate operating rooms because it is 100 percent effective against all pathogens.
Examples: Disinfecting HVAC ductwork, killing bedbugs and lice, bio-hazard clean up, crime scene clean-up, preschool, daycare or classroom disinfection.
Best Suited For: Cleaning companies, pest companies, mold professionals or other trained individuals.
Cleaning and Restoration Services
Focus is on killing surface or airborne mold, preventing mold from spreading and removing smoke odors after fires.
Examples: Mold remediation, water damage, fire damage jobs, often where insurance companies are involved.
Best Suited For: Professional service companies and mold professionals.
We advise you to take this training course before purchasing an ozone generator or hydroxyl generator so that you understand the technologies and which machine(s) and sizes will best fit your needs.

This in-depth course will help you learn the skills and knowledge necessary to add ozone and hydroxyl generation to your existing business, or to start a new odor removal, sanitation or restoration business that uses this technology. You will also learn how to inspect for the source of odor or sanitation problems and develop useful reports for your clients. You will learn how ozone affects the human body, what levels are dangerous, and the proper personal protective equipment (PPE).

As you complete each lesson, you will use interactive flash cards and take practice quizzes that will test and verify your knowledge simultaneously through instant online feedback. Your results are saved in the cloud so you can easily track your progress.

The course includes an Online DVD that takes you through equipment procedures outlined in the course. You can use the included report software templates to create Odor/Sanitation Assessment Reports for your clients. When you finish the course and pass the final exam, you will be a Certified Ozone and Hydroxyl Remediator (COHR) and possess the knowledge and skills needed to start a full or part-time business.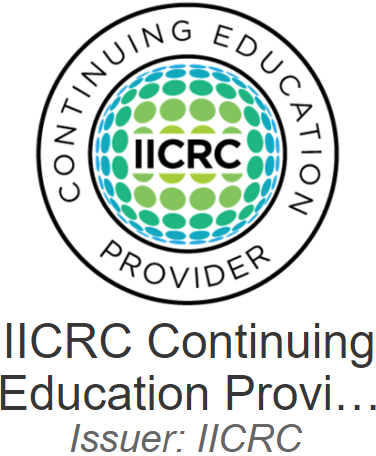 Continuing education credits. This course qualifies for (14) Continuing Education Units from the Institute of Inspection Cleaning and Restoration Certification (IICRC). Certified Ozone & Hydroxyl Remediation Course (COHR) (#4397) for ozone/hydroxyl remediation for odor removal, sanitation, or restoration.

Disclaimer: The IICRC does not endorse any educational provider, product, offering, or service. The Institute expressly disclaims responsibility or warranty for third-party publications, products, or instruction. The approved status does not award IICRC Certification.


Ozone / Hydroxyl Lessons
1. Basic Science
2. Effects on Health
3. Ozone Standards
4. Ozone Generators
5. Hydroxyl Generators
6. Commercial Applications
7. Treatment Protocols
8. Business Start-up


What You Will Master

Odor identification, prevention, and control


Best Practices for Ozone/Hydroxyl Treatment


Finding the source of odors in the home


Ethics for Odor Removal/Sanitation Services


Odor/Sanitation Assessment Reports




Package Includes:
Ozone and Hydroxyl Remediation online course, Business Start-up and Application Online DVD, Odor Survey Report Form (Word Format), Flashcards & Testing, COHR Certification, Toll Free Student Support. Training is 100% online, no materials are shipped.

Free Bonuses: $399 Odor Survey Report Creator, $149 InspectHost Business Website, $195 1-year NAMRI Membership



30-Day Money-Back Guarantee



The only mold inspection and mold remediation training with a satisfaction guarantee!

©Professional Mold Inspection Institute (PMII). All rights reserved.