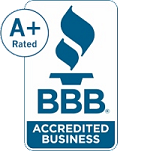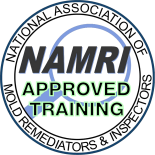 National Certifying Body for Mold Professionals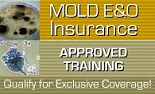 Get Mold Certified Today

My Account

800-679-4381

Enroll
PROFESSIONAL MOLD INSPECTION INSTITUTE
Mold Inspector / Mold Remediator Training and Certification
Mold Inspection and Remediation Equipment
PMII works with many vendors to offer our students the best mold inspection equipment and supplies at the lowest possible prices, sometimes at half the price that other companies charge. We only offer equipment that is high quality, affordable, practical, and typical for the average mold inspection professional.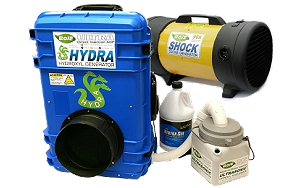 Some items such as the Professional Air Surface Sampling Kit and Mold Remediation Equipment Starter Kit are sold on this website. Other items are sold directly by third-party vendors with special discounts for PMII mold-certified graduates. Visit BOI Environmental (BoiE) to see our ful line of high output Ozone Generators and the latest Hydroxyl Generators for odor removal and mold remediation


Professional Air/Surface Sampling Kit
Powerful 30 LPM IAQ Pump (120 volts)
Integrated combination flow meter/regulator valve
10 feet of Tubing
Bioisolation Filter
52-inch Sampling Stand (collapses to 16-inches)
Toolbox-style Carry Case
10 Air-O-Cell Cartridges
10 Mold Sampling Swabs with Containers
10 Bio-Tape Surface Samplers with Cases
with Mold Inspection or Remediation Courses: $499
Separate Purchase Price: $699


Mold Remediation Equipment Kit
Wood & Building Material Moisture Meter (Pin probes, 6% to 40% moisture content)
Humidity Meter & Infrared Thermometer (Remote humidity sensor, laser pointer)
Area Containment Pole System (Extends 5 to 12 feet, 150-pound load)
12 Gallon HEPA Wet/Dry Commercial Vacuum (2-hp, 2-stage, Waterlift: 105" CFM: 110)
ULV Cold Fogger with 48" Flexible Hose (1.5 gallon, adjustable nozzle, 20-35 microns)
15 Gallon Commercial Dehumidifier with Pump (Pump-Out - Centrifugal Drain, 40' Hose Length)
HEPA 500 Air Scrubber / Negative Air Machine (Two-stage filter system pre-filter, HEPA filter)
Currently Unavailable


30-Day Money-Back Guarantee



The only mold inspection and mold remediation training with a satisfaction guarantee!

©Professional Mold Inspection Institute (PMII). All rights reserved.