Course Lessons


Common Terminology


Understanding Mold


Effects on Humans


Effects on Homes


Detection Equipment


Mold Sampling


Standards of Practice


Grounds Inspection


Exterior Inspection


Structure Inspection


Plumbing Inspection


Interior Inspection


HVAC Inspection


Mold Reporting


Mold Treatment


Final Exam


Course Resources


Control Panel


Online DVD


Documents


Support Forum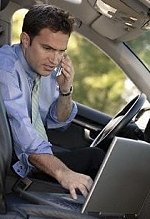 We support our training 12 hours a day and 6 hours on Saturdays. If you any questions or problems, we are always a toll free phone call away. Our goal is to help you succeed in the wide-open field of mold inspection and remediation.

We pride ourselves in taking care of students after enrollment with live support and discounts on other products and future courses. You can call (800) 679-4381 to speak to a live person, or you can get support online through our course support forum where we give detailed answers to your questions as quickly and effectively as possible.

Remember, time is money. Start training today, and get ready to start your new career tomorrow!